After a series of green investments, such as building a warehouse according to sustainability and energy efficiency principles, as well as the installation of solar panels and LED lighting, HEINEKEN Croatia is taking another major step in the field of environmental protection.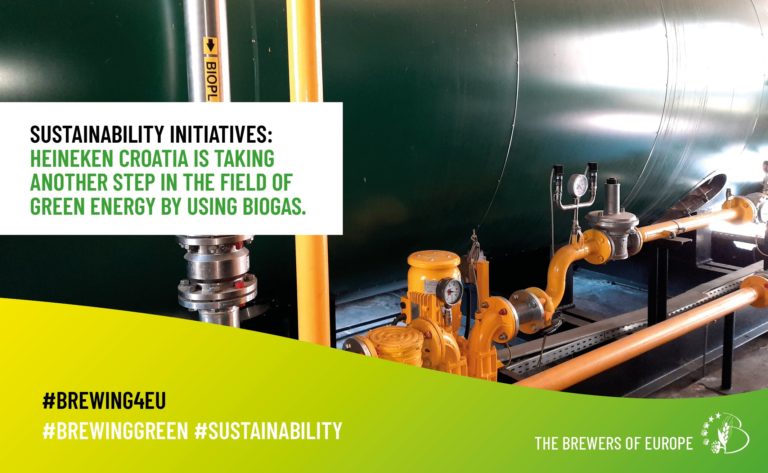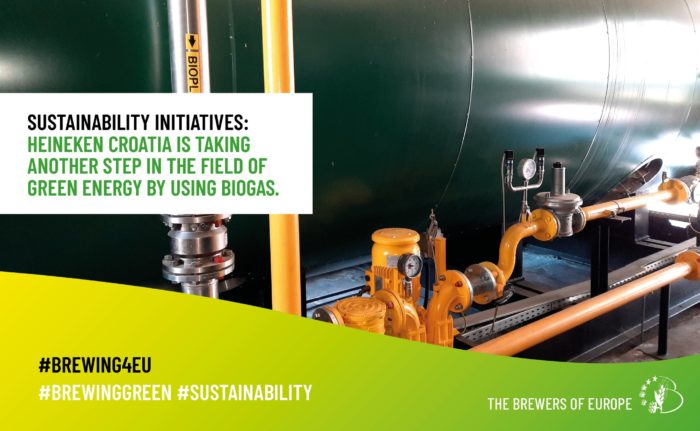 HEINEKEN Croatia started using biogas, a by-product of wastewater treatment, in the Karlovac brewery – primarily as thermal energy for production, and heating.
Thanks to this initiative, HEIENEKEN Croatia have reduced the consumption of natural gas for heating, whilst saving energy in the process. This has led to a decrease in carbon dioxide emissions by 110 tons annually, which is equal to taking 50 cars off the road.
This project was achieved thanks to a new investment in a pipeline from the wastewater treatment plant to the boiler room, where the gas is burned, producing thermal energy used for heating of the brewery. Aside from using another renewable energy source, the company has also shown that it is responsibly re-using waste materials to unlock the circular economy.