Margarine manufacturers are committed to improve the quality of their business-to-business (B2B) and retail products. Already in 1995, the very first IMACE Code of Conduct set a trans fat reduction target for its members. Following several updates, Member Companies's B2B products should now have a trans fatty acid content below 2% on fat basis.
Retail margarines have already drastically reduced their level of trans fatty acids, with an intake which is now way below the recommended daily limit of 1% energy.
For B2B margarines, IMACE's recent yearly survey highlights the constant reformulation efforts of the industry. Their total average trans fatty acids level on fat basis decreased from 7.1% in 2004 to 1.3% in 2014, in line with the IMACE Code of Practice.
Furthermore, since 2004, the percentage of product tonnes of B2B margarines complying with IMACE's recommendations on a minimum level of trans fatty acids increased from 29% to 92.6 %.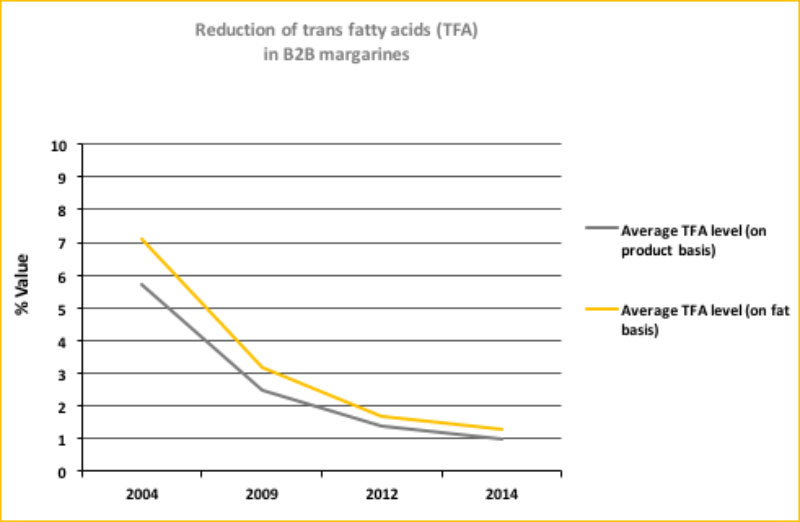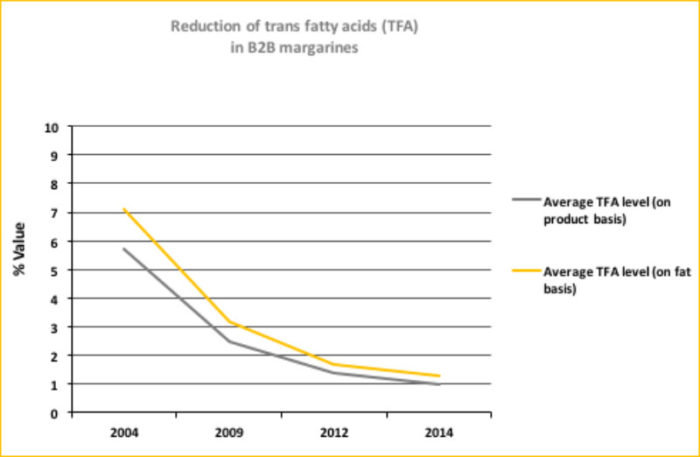 Margarine manufacturers keep improving the nutritional quality of their products while maintaining their technical performance.