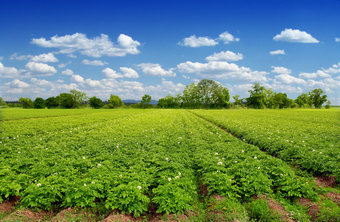 McCain collaborates with 1,700 potato growers, from whom it purchases its potatoes, mostly from family farms located close to its plants. 15% of McCain partners are young growers, which is more than the EU average.
80% of its volume is contracted, which gives security to both the farmer and McCain and ensures that the potatoes varieties match consumers' demand.
McCain's commitment to reduce the environmental impact of potato processing goes beyond its own manufacturing operations. All potatoes growers are certified. Enhanced agricultural techniques, technological transfer and new seed varieties contribute to reducing nitrogen and use of phytosanitary products, as well as water use per tonne of crop produced.